A handy guide and a look ahead of What's Happening with upcoming events in stunning Niagara Falls, Canada. Here is a breakdown of Concerts, Activities, Food Festivals, Exhibitions, Live Music, Live Theatre & Performances, Sports, and Festivals in Niagara Falls this August. We hope to see you there!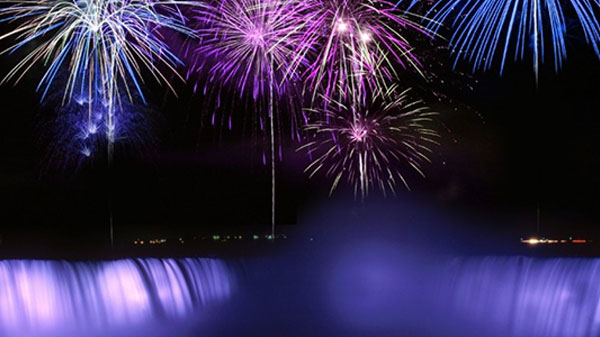 FIREWORKS OVER NIAGARA FALLS
Nightly at 10:00pm
Cost: FREE
Enjoy an unforgettable evening in Niagara Falls with a jaw-dropping fireworks display against the backdrop of the American and Canadian Horseshoe Falls. For years, Falls Fireworks Series at Niagara Parks has dazzled visitors with over 100 spectacular fireworks displays each year.
GREG FREWIN MAGIC SHOW
Greg Frewin Theatre
Weekday & Weekends throughout August
Purchase tickets at www.gregfrewintheatre.com
The Greg Frewin illusion spectacle is a quintessential component of a Niagara Falls vacation. The show is breath-taking with a Vegas style format and features illusions that are both one of a kind and internationally renowned, performed by the International Grand Champion of Magic, Greg Frewin.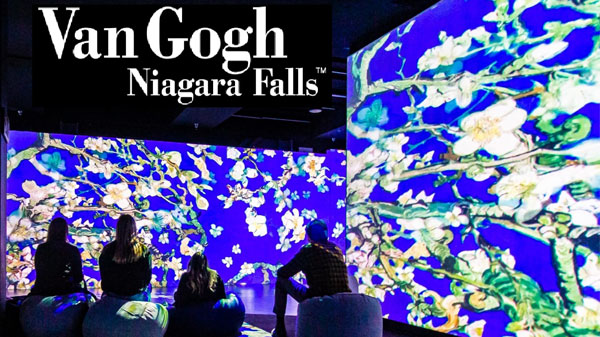 VAN GOGH NIAGARA FALLS
July 20 – September 2
Niagara Falls Convention Centre
Purchase tickets at www.vangoghniagarafalls.ca
Van Gogh Niagara Falls is an immersive experience featuring the work of one of the most famous and influential figured in the history of western art. Vincent Van Gogh's paintings are housed in galleries and collections around the globe. Van Gogh Niagara Falls brings over 300 of his most popular works together in a dynamic show that is not to be missed. Come surround yourself in Van Gogh.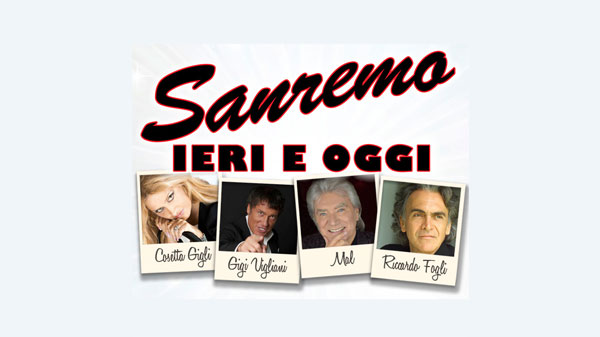 SANREMO IERI E OGGI
August 6 & 7
Avalon Theatre at Fallsview Casino
Purchase tickets at www.ticketmaster.ca
Celebrated annually in the city of Sanremo, Italy, the acclaimed music festival brings a talented mix of artists to the Avalon Theatre. Singer and Comedian Gigi Vigliani, hosts international stars Mal, Cosetta Gigli and Riccardo Fogli and his band, as they deliver compelling performances with their award-winning Italian hits!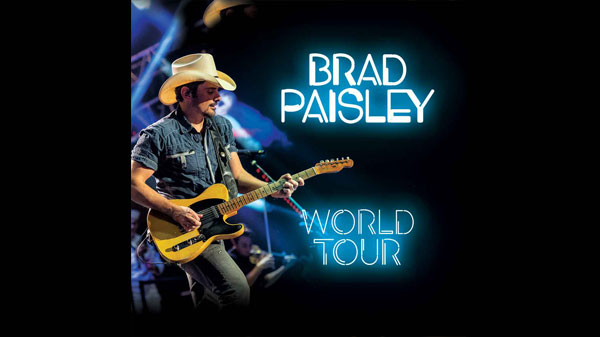 BRAD PAISLEY
August 26 at 9pm
Fallsview Casino Resort Entertainment Centre
Purchase tickets at www.ticketmaster.ca
Brad Paisley has earned his place in country music history at one of the genre's most talented and decorated male solo artists. Over the past 20 years, his songwriting and unmatched showmanship have won him numerous awards. As a critically acclaimed singer, songwriter, guitarist and entertainer, Brad Paisley's talents have earned him numerous awards and accolades including 3 Grammy Awards, 2 American Music Awards, 15 Academy of Country Music Awards, 14 Country Music Association Awards, among many others. Proud member of the Grand Ole Opry since 2001, Brad Paisley has written 21 of his 24 No.1 hits. Don't miss him perform songs like as Remind Me, Whiskey Lullaby, She's Everything and Mud on the Tires.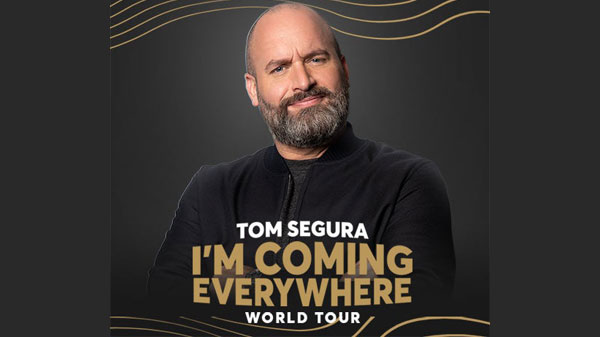 TOM SEGURA: I'M COMING EVERYWHERE – WORLD TOUR
August 11 at 8:30pm
Avalon Theatre at Fallsview Casino
Purchase tickets at www.ticketmaster.ca
Actor/Comedian/Writer Tom Segura is one of the biggest names in the comedy business performing to sold-out audiences around the world. He is best known for his Netflix specials, Ball Hog (2020), Disgraceful (2018), Mostly Stories (2016), and Completely Normal (2014). Paste Magazine described him as, "...having a natural and capable storytelling ability, one that lifts his narratives out of average anecdote fare and plants them firmly in hilarious ground." When he isn't performing on stage or recording a podcast, he's watching College Football or waiting for College Football to come back.